Today I managed to complete the Maya workshop tutorial creating a pair of dice.
Initially, I worked with Farideh with this workshop tutorial. All was well until we stumbled upon a problem when UV Texture mapping which continuously refused to map correctly despite our best efforts. Small but detrimental - we had to call it a day. Later after some mulling on my own, I have found out it was due to a hiccup in scaling and extruding the selected faces that must of confused the automatic mapping.
Despite the earlier hiccup, I must say, it wasn't all too bad at with the great steps laid out by Alan. It marks a first milestone for me as it is my first piece in Maya, and I feel I am getting to grips with the daunting interface navigating my way around Maya. They may only be basic steps, but I believe they will serve me well in the first stepping stones in Maya.
These are the results of my own later attempt in Maya.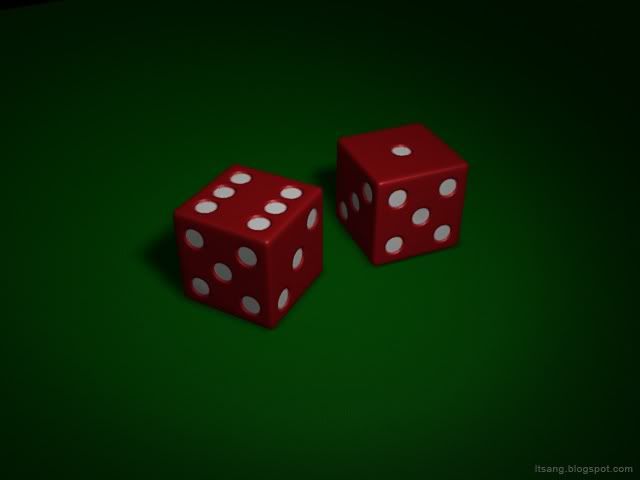 I have to show you where we went wrong last time Farideh!