Our next project begins with the title of 'Space'. In this project, we are each given a random designated folder which will serve as our source material to produce conceptual art from, with the focus being on environments in communicating a sense of depth and space. I'm pretty excited with this prospect as it is structured similarly as a commission, where concept art is also a particular favourite of mine.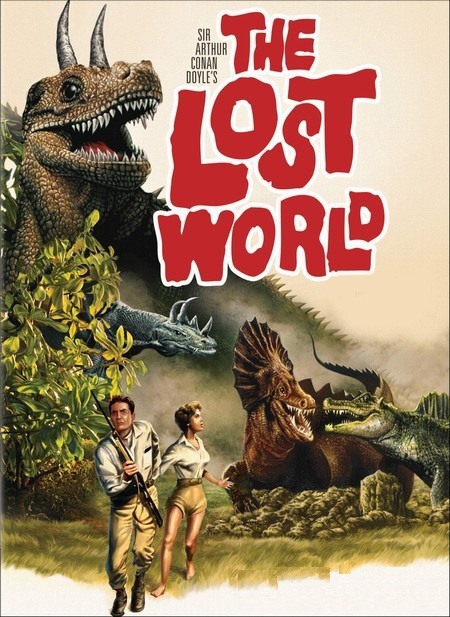 The source material given to me as 'Folder #6', is Arthur Conan Doyle's novel
The Lost World
written in 1912, concerning an expedition to the Amazon of South America where prehistoric animals dwell. I believe there are a number of film adaptations of Doyle's novel, ranging from the original silent movie in 1925, to Hollywood's blockbuster The Lost World: Jurassic Park which we all know and uh... 'love'.
I think the key to this project is in creating environments that are visually striking and unique, while being respectful to the original source material. A fine balance indeed. As such, I will set out in reading the original source material, while I would be wary in watching film adapations so as to not impede or limit my creative ability in creating unique designs. I may watch the original 1925 version, but most definitely not the latest adaptation which I do not have much or fond memories of.
Admittedly, I haven't played around with creature design much, however I think it will prove interesting in using dinosaurs to further communicate the sense of space, depth and scale in my environmental concepts. I'm guess I find my source material quite good, its pretty new to me and should prove interesting.
Oh and anyone else on folder 6? Let me know and we can talk!